Dentures in Jerseyville
Wear the Smile of Your Dreams
If you are missing a significant amount of teeth and are looking for a way to replace them, dentures are likely the ideal solution. At Sneath Family Dentistry, we are known for the quality of our restorative dentistry in Jerseyville. We have many different options that may be appropriate for you, including full dentures, partial dentures, and implant supported dentures.
Dentures come with several benefits, including, but not limited to:
Your ability to speak and eat will improve
You can enhance your facial tissue and smile
They are made to last for years
Dentures are extremely durable appliances that can last for many years if they are made correctly and with the right materials. However, if you want something that is more long-term, you may want to ask our dentist about implant-supported dentures. Contact our highly rated dental staff at (618) 498-9822 to make an appointment or to inquire about our dental services in Jerseyville.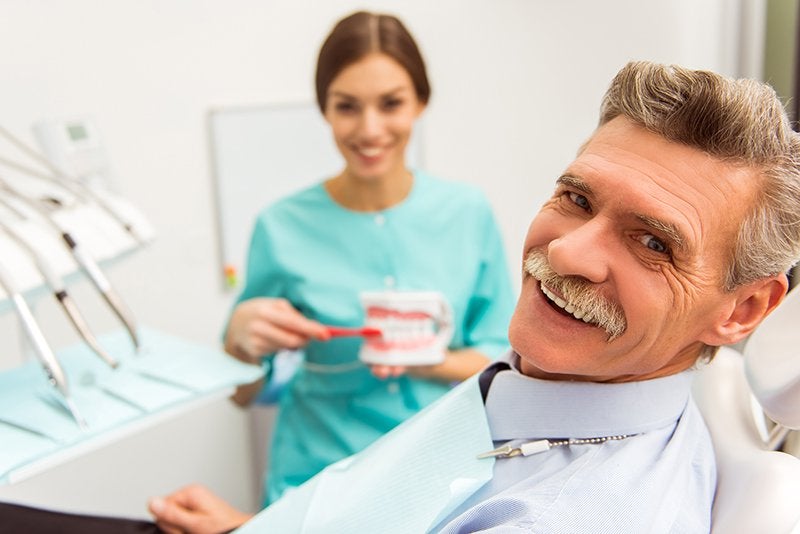 WHY CHOOSE SNEATH FAMILY DENTISTRY?
We Accept Most Traditional Insurance Plans
Monthly Specials & 0% Financing Options
Discounted Pricing For Non-Insured Patients
In-Office Membership Saving Programs