Our Offers
We are committed to preventing painful & expensive dental problems before they occur. In order to better serve you in this important capacity, we offer a number of preventive services at a special price.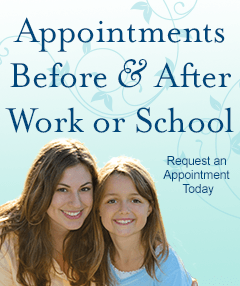 Dental Care to Fit Your Budget & Your Busy Schedule
Smile Now! Pay Later! Financing Options Available.
Ask us about our new In-Office Membership Program To Save on Preventive Care and receive reduced cost on treatment.

WHY CHOOSE SNEATH FAMILY DENTISTRY?
We Accept Most Traditional Insurance Plans
Monthly Specials & 0% Financing Options
Discounted Pricing For Non-Insured Patients
In-Office Membership Saving Programs